The Project
Contra Costa County is working with John Swett Unified School District, the Bay Area Ridge Trail Council and East Bay Regional Park District to seek funding for a trail and protected street crossing beginning at the intersection of Pomona Street and Crockett Boulevard and continuing to the entrance of the Willow School and Crockett Hills Regional Park. This trail is needed to provide a safe route for students and the public to reach the bus and downtown Crockett. Currently, students at Carquinez Middle School and Willow High School use the shoulder of the road to access the bus stop. This trail would improve safety and connectivity for students and the public.
The project includes:
A 10′ wide, ADA-accessible paved bicycle and pedestrian path;
A pedestrian crossing with safety-enhancements and signage across Pomona Street;
Fencing and retaining wall adjacent to the Carquinez Middle School campus to address safety and topography concerns.
Additionally, the trail is a key gap in both the Bay Area Ridge Trail and Carquinez Strait Scenic Loop Trail, two regional recreation trails.
Renderings and a map of the proposed project are provided below.
We Need Your Input!
Please fill out the survey linked below by August 24th to provide your input and hopefully your support for this project to the Bay Area Ridge Trail Council and Contra Costa County. Community input from this survey will be submitted with the application to the State for grant funding.

Crockett Boulevard Trail Project Survey

Map of proposed project area along Pomona St. and Crockett Blvd.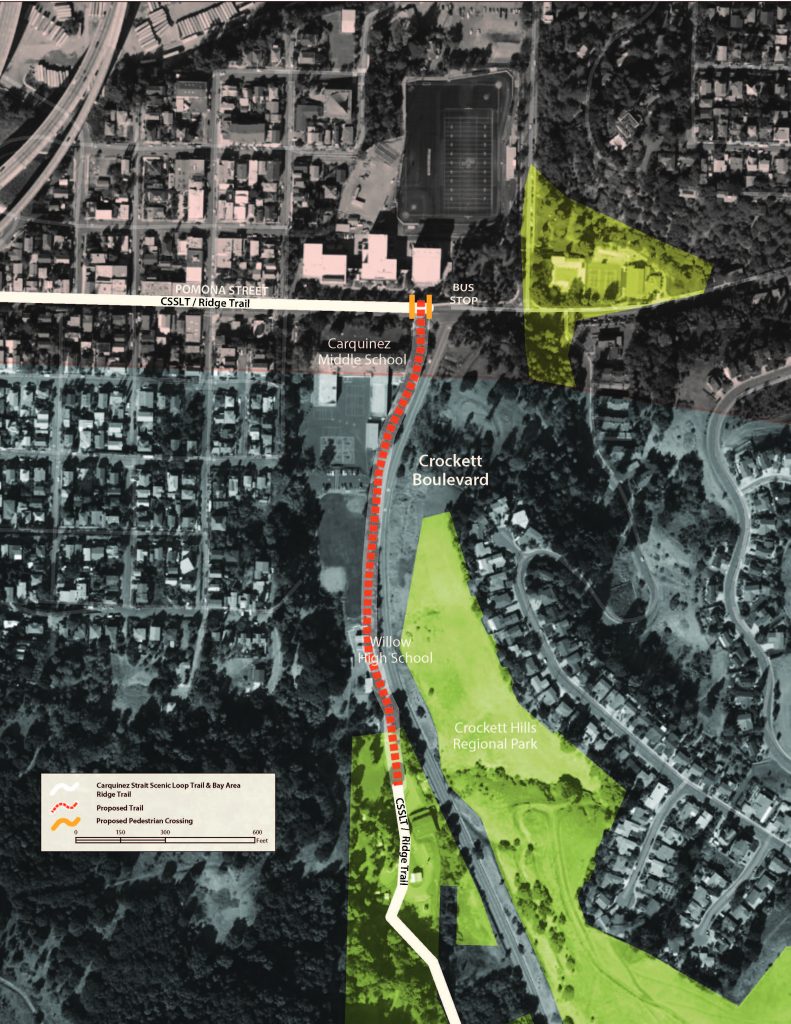 Rendering of proposed trail along Crockett Blvd.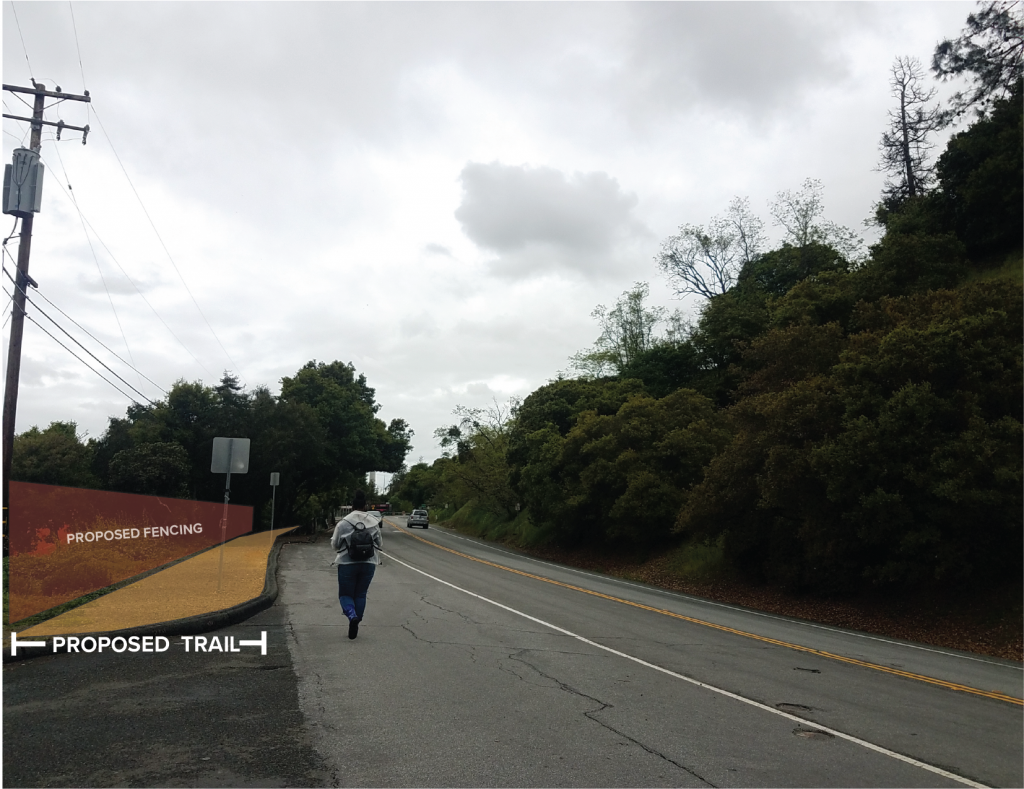 Rendering of proposed trail along Crockett Blvd. adjacent to Carquinez Middle School. The project will include fencing along the perimeter of Carquinez Middle School.