Plan Your Trail and Transit Trip with new Silicon Valley interactive map
Trail and Transit - Study and interactive map for Silicon Valley
Plan your trip today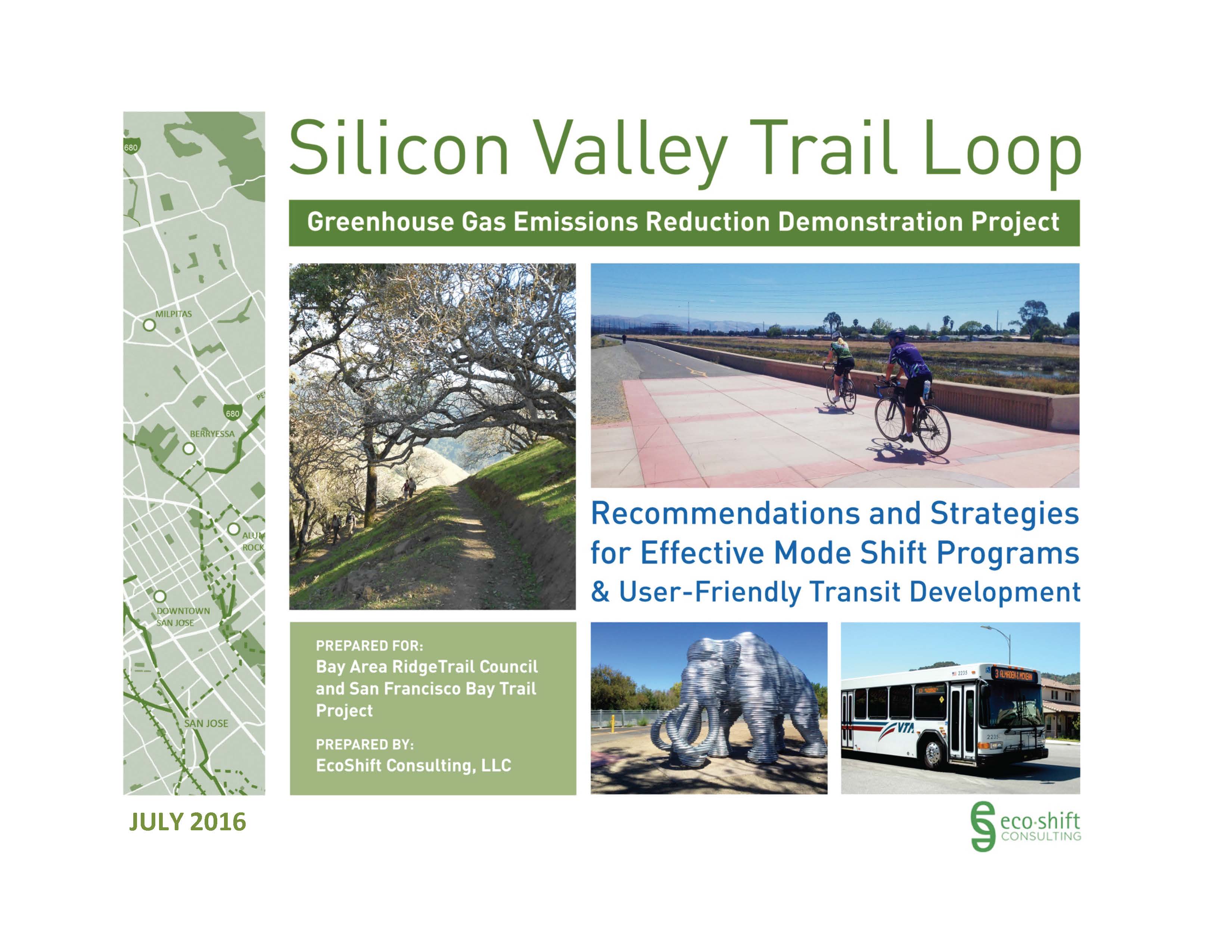 The Ridge Trail, Bay Trail, State Coastal Conservancy, City of San Jose, Santa Clara VTA, and partners are pleased to announce the release of the
Silicon Valley Trail Loop Study
! This study tests and documents the potential of a robust trail system in the heart of Silicon Valley -- alone and in concert with transit -- to facilitate a shift from auto trips to trail and transit, and thereby reduce greenhouse gas emissions. The study provides emissions reduction forecasts as well as recommmendations for a trail- and transit-friendly network.
Explore Trails and Transit and reduce your carbon footprint:

Take trails and transit around town, to work, to school, or out into nature!
Get Trip Ideas using Trails and Transit:

Leave the car at home and still get to the shoreline, hills, office, or wherever…

Plan Your Own Trip: Including display of carbon and cost savings.